Meetings & Events in Dubai
Over 25 meeting rooms including a magnificent ballroom with up to 600 guests capacity
Whether you're hosting a small business meeting, large conference or a grand wedding, we would be delighted to discuss your needs.
Our meeting rooms occupy 6 levels from P4 to P6, 8th floor, 40th floor and 41st floor. All levels have elevator access and level P4 to P6 have direct access to car park. We can set-up the meeting rooms and prepare an enticing menu according to your requirements including themed coffee breaks, pre-meeting breakfast, delightful lunches and even plated banquets. Our assigned event planner will work with you to ensure your occasion is a success.
Green Events
As part of our sustainability initiatives, we are committed in delivering green events by promoting sustainable food consumption, zero plastic by using reusable cutleries and glass water bottles, food waste management, energy-efficient lighting (LED), and recycling to name a few.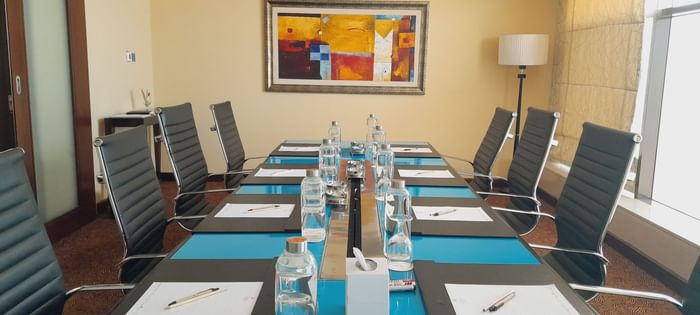 Zero Plastic Waste: Usage of Reusable Glass Water Bottles and Cutleries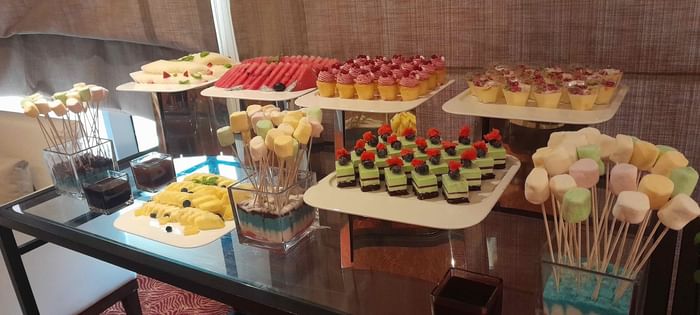 Sustainable Food Consumption: Food in bite-sized portions and in small containers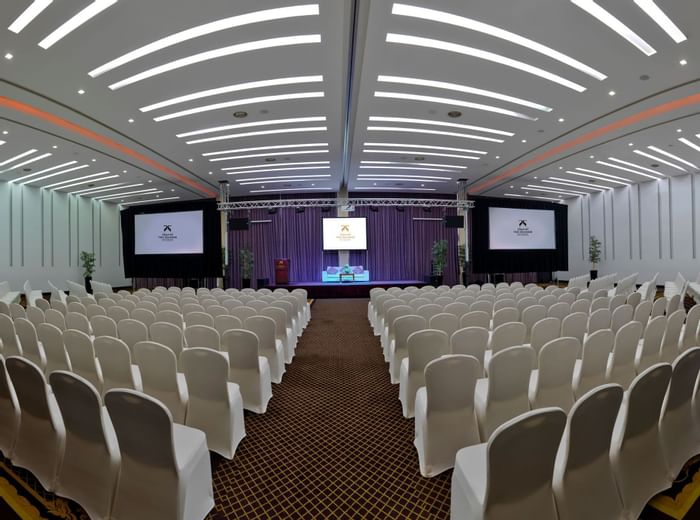 Energy-Efficient Lighting: Use of LED lights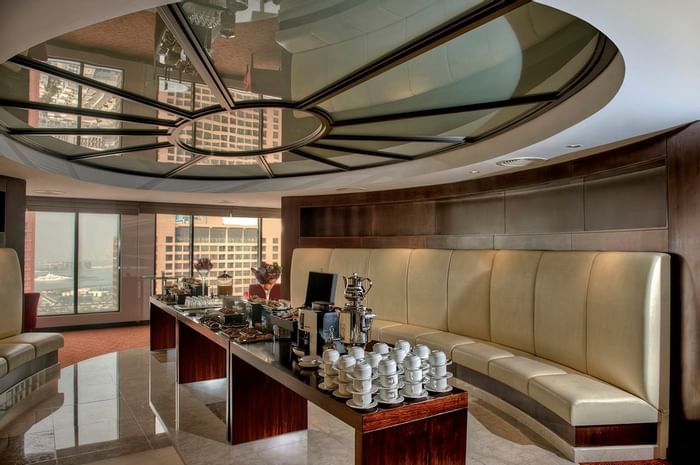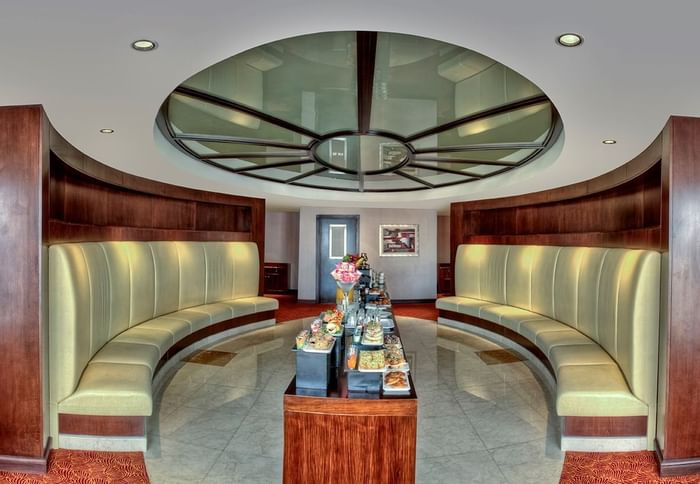 Tailor a successful event
Various number of banqueting choices make perfect set up for a social occasion with our modern facilities easy:
| | | |
| --- | --- | --- |
| Audiovisual equipment | Projectors | Internet connection |
| Stage | Screens | Personalized meeting kit |
| Public Address system | Microphones | Podium speaker |
Meeting and event venues are designed to increase creativity, efficiency, and focus. We select equipment, materials, furnishing, design, and colours with this in mind. Not only do we have an incredible choice of meeting spaces in all shapes and sizes, but each one offers a variation of unlike set-ups.
The meeting facilities occupy 6 levels from P4 to P6, 8th floor, 40th floor and 41st floor, with all levels having access to elevators and levels until 6th floor having direct access to car park. The property's Dalma Ballroom can accommodate up to 600 guests. It is located on P4 level, and has pre-function area, terrace and private entrance from outside. The remaining meeting rooms are scattered across 6 levels.
Meeting room capacity and arrangement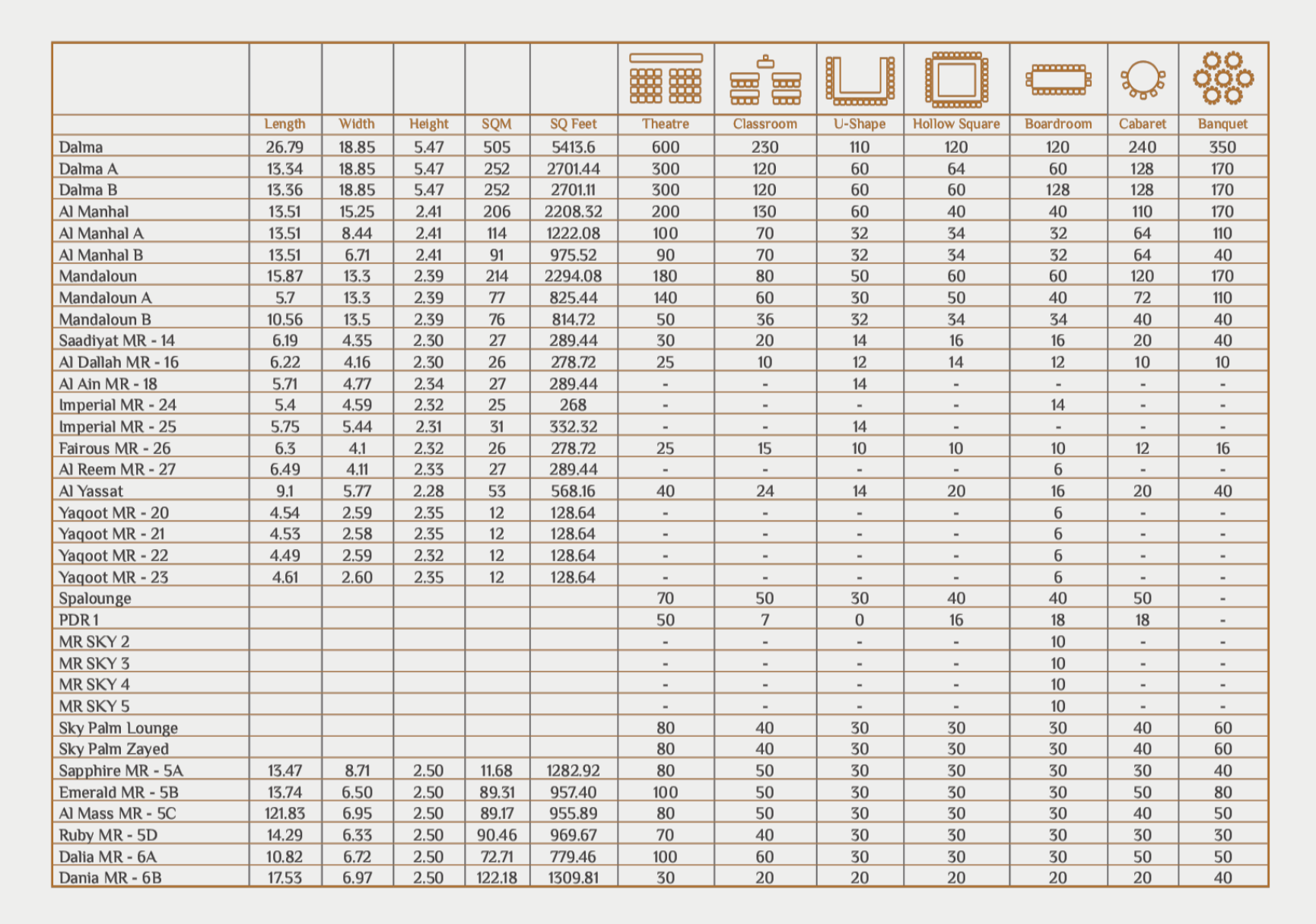 Manage Your Event With Comfort
Eventually, we believe in delivering all guests with something authentically local: peace of mind. This means we offer not only event venue, but space for inspiration. So have way on, plan your upcoming meeting at Two Seasons Hotel and Apartments, and you'll do it well abundantly with comfort.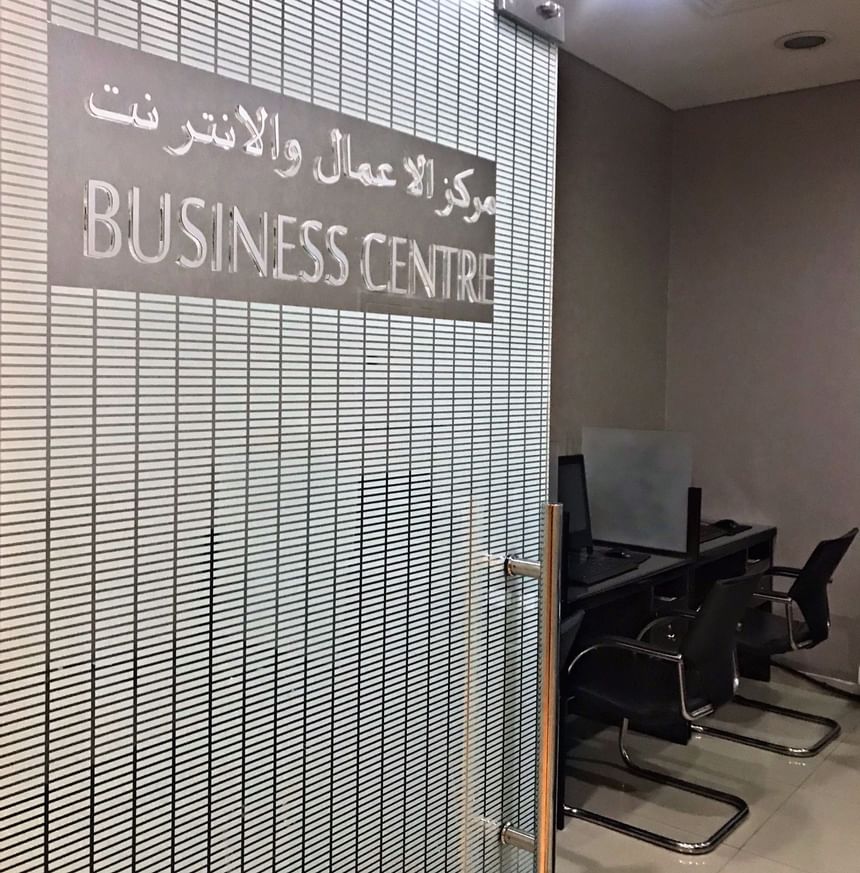 24/7 Business centre for copying, printing and computer access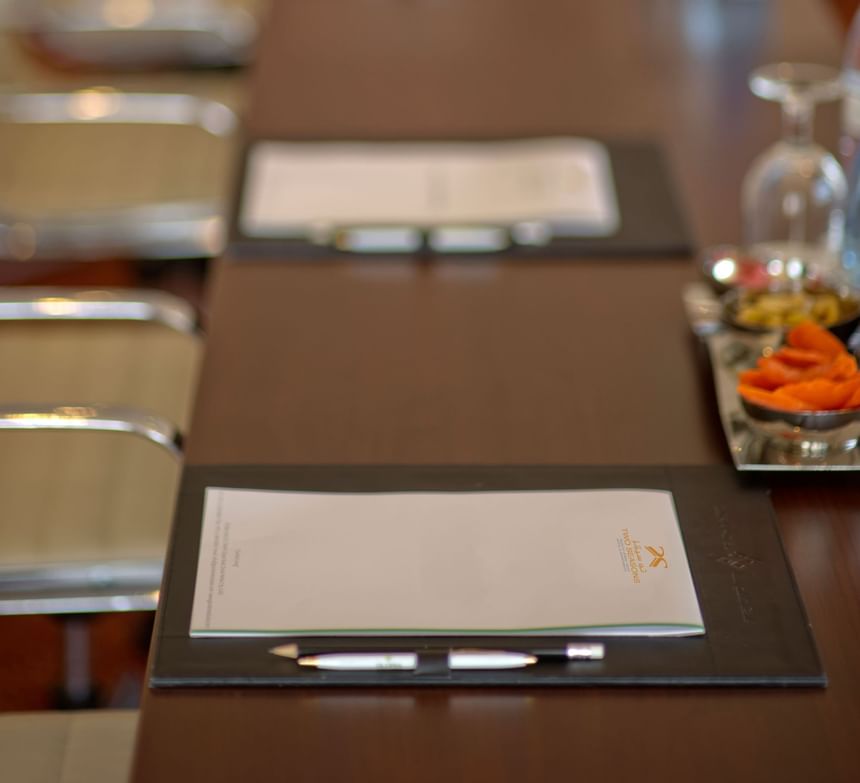 Customized set up to maximize creativity, focus, and efficiency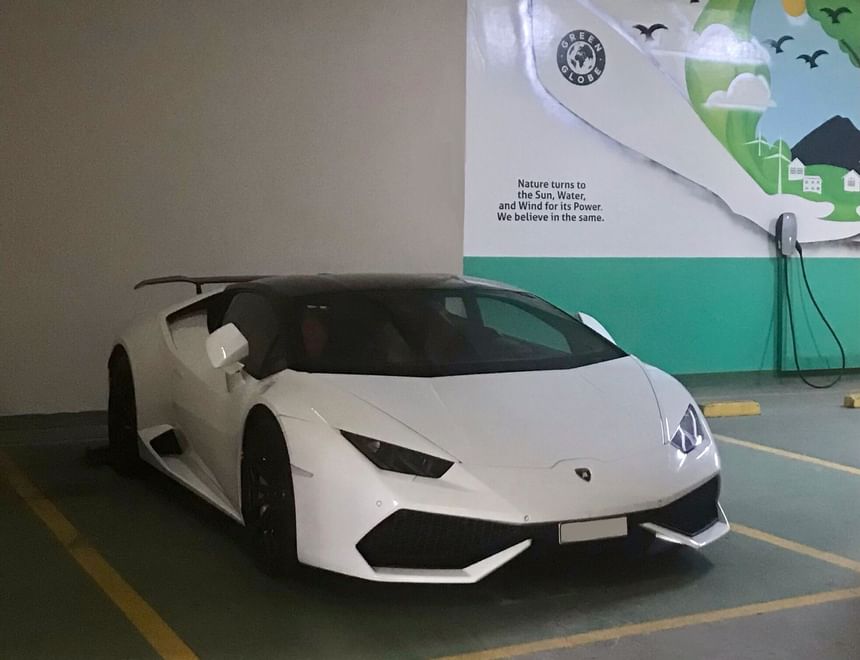 Parking space and charging for electro cars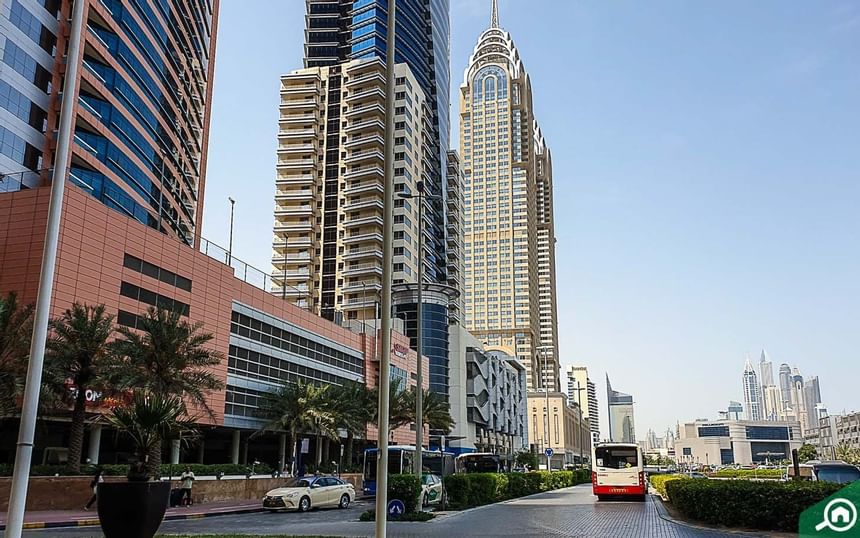 Easy off between meetings and walk near the hotel
OUTSIDE CATERING
From casual barbecues, birthday parties, weddings, graduations to a fancy reception for up to 500 guests, the experienced catering staff at the Two Seasons Hotel & Apartments Dubai will assist you in planning an impeccable event. We offer full service kitchens, live cooking stations, full dining setup, av equipment and a professional culinary team capable of handling requests of any size. We cater to educational institutions, private homes and outdoor venues.
Unique customized dining experience and options that will appeal to all of your guests...
*prices starts from AED 120 net per person