Two Seasons Hotel and Apartments Launches Sustainable Water Filtration and Bottling System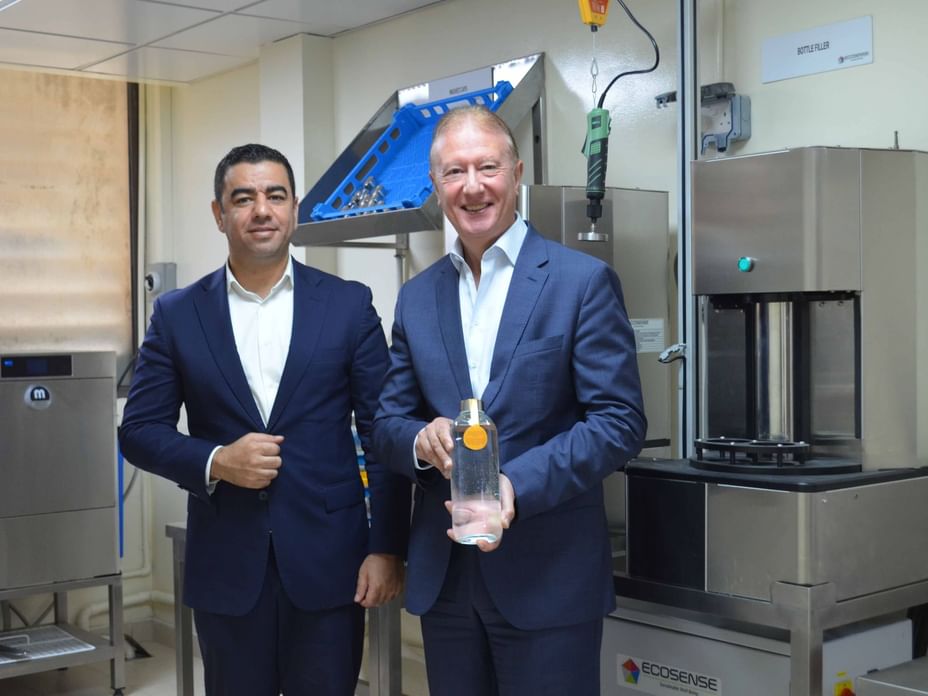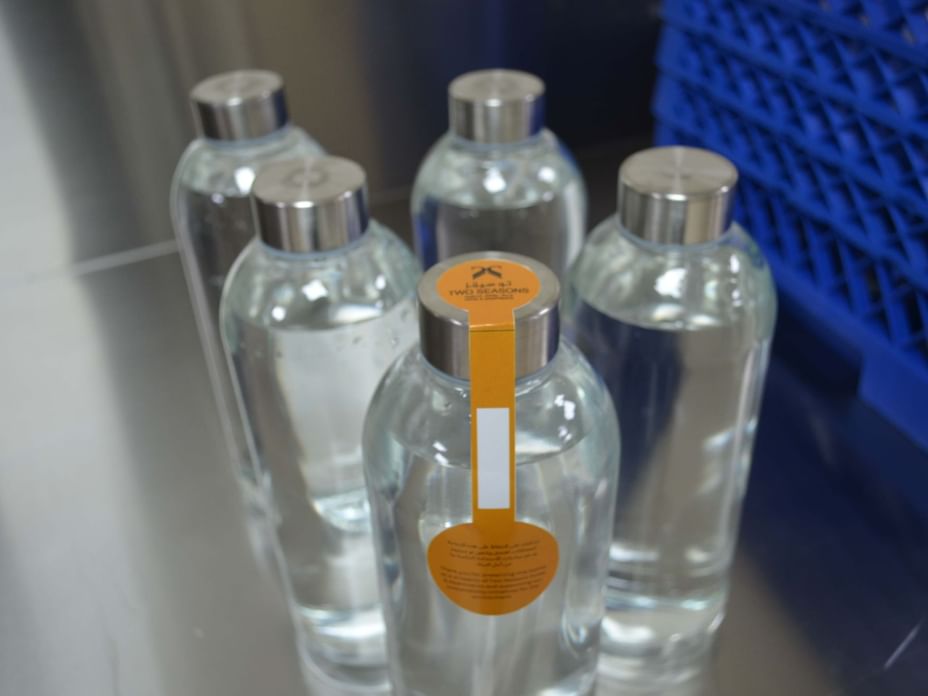 Water is an invaluable resource, and in today's world, preserving it and using it efficiently is more crucial than ever. We all need fresh, clean drinking water without any unpleasant aftertaste or odor. It's of no wonder why we turn to bottled water in search of quality.
In our ever-developing modern society, we strive for top-notch products. We want goods of the highest quality, readily available without a hefty price tag, while being mindful of not leaving a negative impact over the environment. While bottled water often meets the criteria for taste, it comes with high financial and environmental costs associated with it.
At Two Seasons Hotel and Apartments, we aspire to provide quality water purification. We understand that the taste and purity of water matter to you. That's why we've taken proactive measures to introduce a water purification system that not only reduces our environmental impact but also ensures a relaxing and delightful experience for our esteemed guests.
Installation of Water Filtration and Bottling System
We're excited to announce the launch of an advanced water filter and bottling system that is set to revolutionize our water management.
The primary objective of Two Seasons Hotel and Apartments with this initiative is crystal clear: we aim to eliminate single-use plastic bottles from our facilities.
We are committed to reducing plastic waste and making a positive impact on the environment. By introducing this state-of-the-art water filter system and bottling technology, we also aim to take a significant stride toward achieving our sustainability goal.
It doesn't end here, with the new water filter and bottling system we will also transform the stay experience of guests at our hotel.
Contributing to Our Overall Sustainability Goals and Reputation
By eliminating single-use plastic bottles, we are making a significant impact on the energy consumption required for manufacturing, distributing, and disposing of these bottles. This reduction in plastic waste and carbon emissions is not only great for the environment but also aligns with our commitment to operating a sustainable business.
Our advanced filtering system complies with the stringent requirements set by the UAE for bottled water. With this assurance, our valued guests can enjoy the convenience of accessing high-quality water for drinking while actively supporting our environmental initiatives.
We believe that everyone has a role to play in reducing plastic usage, which is why we are offering the option to purchase additional water in reusable glass bottles.
Challenges and Solutions: Staff Training and Communication
The new water filtration and bottling system brings forth a set of challenges, as with any new initiative.
We acknowledge the significance of equipping our staff with proper training and preparation to ensure seamless operations. We're focusing on two key things:
Washing and filling glass bottles with great care, through maintaining top-tier cleanliness.
Our staff will receive the training and resources they need to handle these tasks flawlessly.
Financial Savings Cutting Costs in the Long Run
As we embark on implementing this system, our main focus is sustainability. However, we can't help but feel thrilled about the potential financial advantages it brings as well.
We anticipate considerable cost reductions in the future by lowering the need for plastic bottles in terms of purchases, deliveries, and disposal.
Adapting reusable glass bottles not only benefits the environment but also proves to be economically advantageous for our overall operations. It's a win-win situation where we can make a positive impact while also ensuring a healthy bottom line.
Expected Outcomes
This transformation is something we take great pride in. By making this switch, we estimate that we will save a staggering 1,080 kg of plastic bottles every month. It's a significant leap forward in our commitment to sustainability, and we hope it inspires others in our industry to do the same.
This change is just the beginning, and we're excited to continue our efforts in making a positive impact on both the environment and the future of hospitality. Together, we pave the way for a more sustainable and responsible world.