Relax and Rejuvenate with The Perfect 30-Hour Staycation at Two Seasons Hotel and Apartments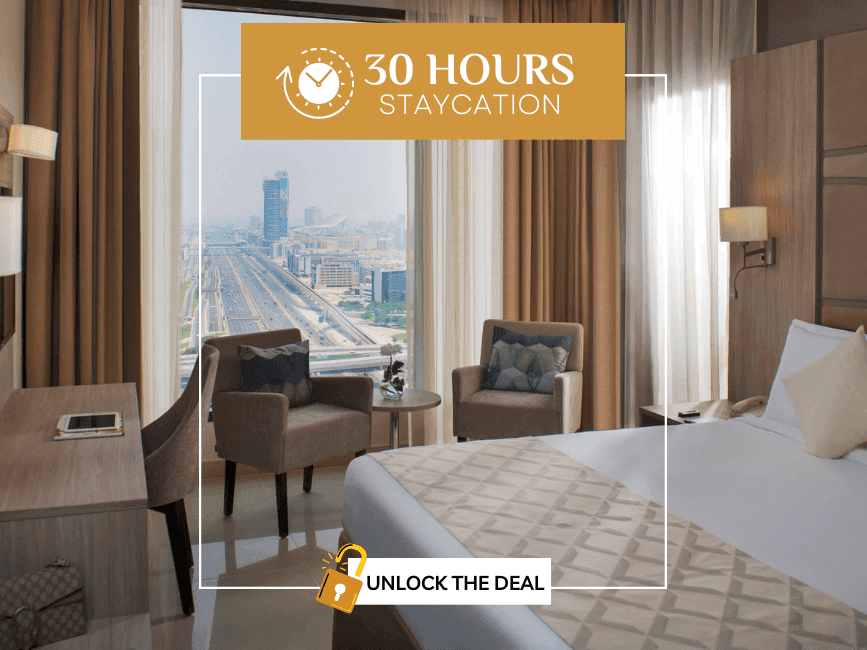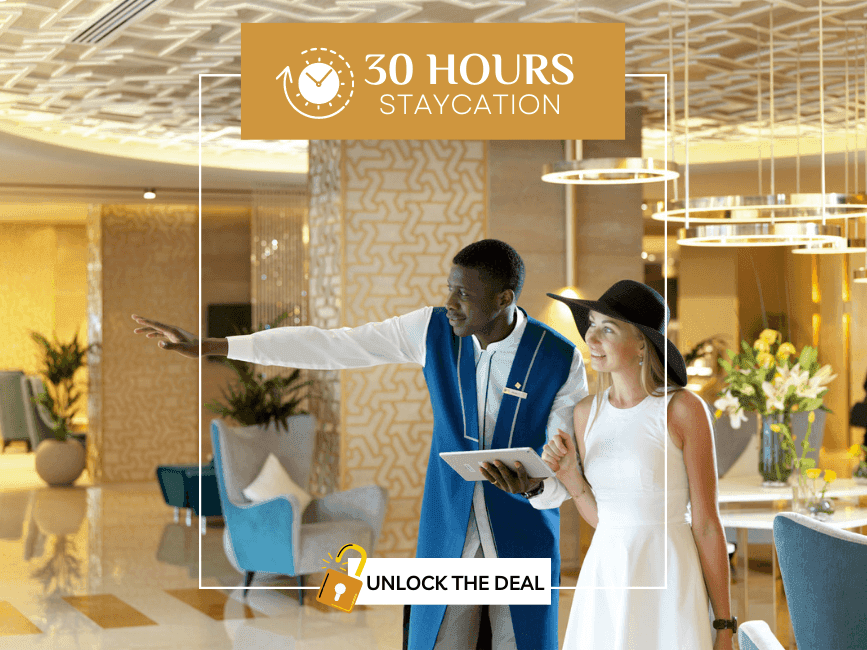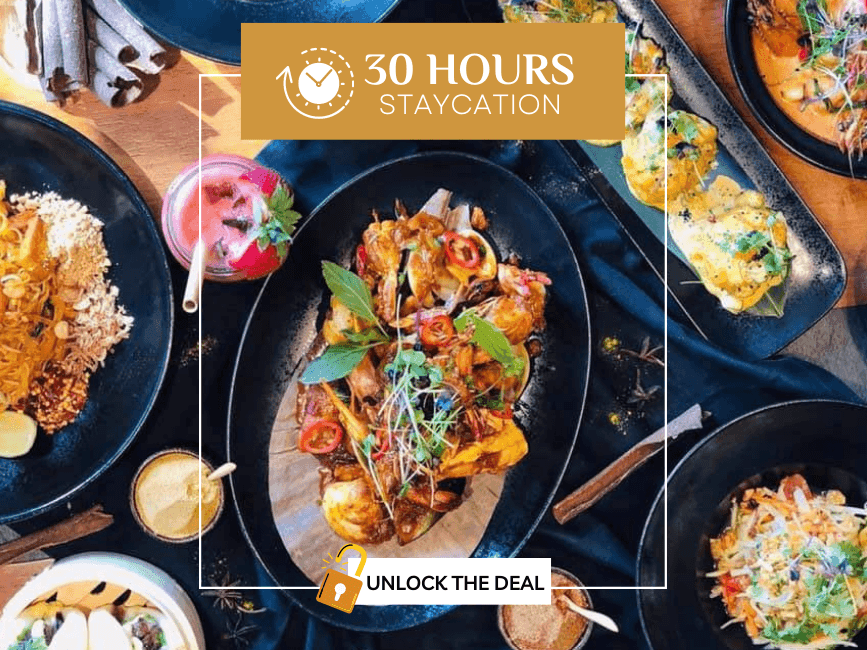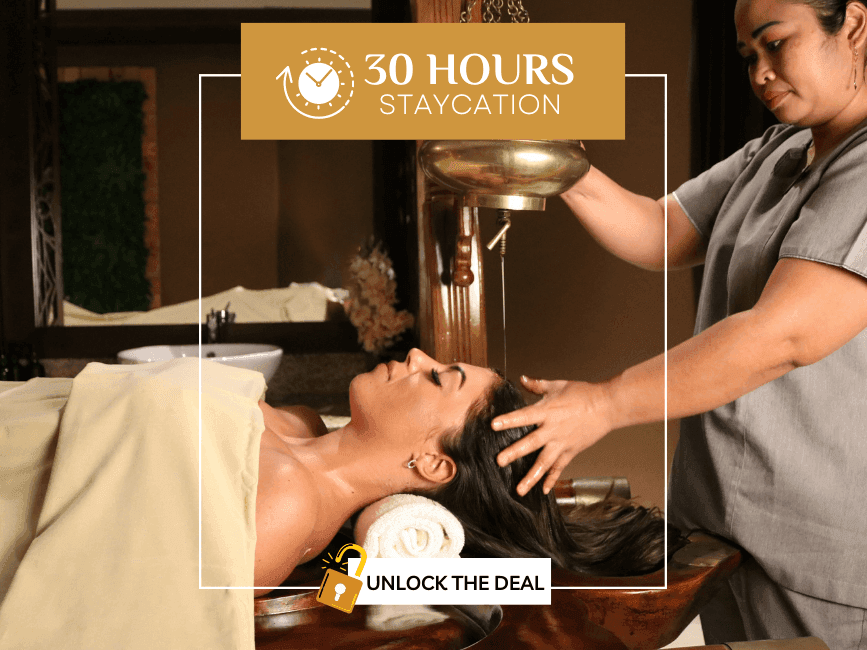 However, despite the city's glamour, life can still be hectic and overwhelming, leaving us longing for some peace. Luckily, the perfect solution awaits you at Two Seasons Hotel and Apartments with their 30-Hour Staycation package.
We help you cut through the noise and choose the best hotel stay in the UAE. Escape for a weekend and treat yourself to a delightful hotel stay in Dubai at Two Seasons Hotel and Apartments if you need an immediate getaway from the stress of daily life.
With its amazing services and amenities, the Two Seasons Hotel and Apartments, one of the best hotels in Dubai, is offering a remarkable staycation experience.
What are the Benefits of a Staycation?
This package's flexibility is one of its best features. You get a full 30 hours to luxuriate in absolute joy with early check-in at 10:00 am and late check-out at 4:00 pm at one of the best hotel rooms in Dubai.
This vacation is all about taking your time and enjoying every moment, so there's no need to rush or stress about rushing early in the morning for the checkout.
Upon your arrival, you'll be greeted with warm hospitality and a serene ambiance that sets the tone for your stay. But wait, that's not all! As part of the package, you and your loved one will be treated to a mouthwatering breakfast for two at the delightful LaTerrasse Restaurant.
Get ready to start your day with a delicious meal that will energize you and set the perfect tone for a day of relaxation and blissful experiences ahead.
Avail Special Discounts on Spa Treatments
The 30-Hour Staycation package comes with a special discount on spa services at Wellbeings Holistic Healing for those who want to indulge themselves. Later on, you can enjoy a Sirodhara massage, which is well-known for its healing effects and profound relaxation.
Then, for a 30-minute Cleopatra bath, you can indulge in a beautiful experience that will leave you feeling refreshed and renewed. As an added bonus, you'll also receive complimentary access to a spa tour and the spa relaxation lounge, allowing you to fully unwind and let go of any lingering stress.
Don't Miss Out on this Unforgettable Experience
To make the most of this incredible offer, be sure to use the PROMO CODE: STAYCA30 when booking your stay. This will ensure that you receive all the exclusive benefits and discounts included in the package.
The 30-Hour Staycation package is available from July 15 to September 30, 2023. Whether you're celebrating a special occasion, in need of some quality time with your partner, or simply craving a much-deserved break, this staycation is the perfect way to indulge in some self-care and relaxation.
At Two Seasons Hotel and Apartments, your comfort and satisfaction are our top priorities. In addition to the spa benefits, you'll also receive a 20% discount on food and beverages during your stay. With this discount, you can indulge in culinary delights without worrying about breaking the bank.
This staycation offers the best of both worlds – a serene retreat within the city limits. You don't have to spend hours traveling or deal with the hassle of packing and unpacking. Simply check in, settle into your luxurious accommodations, and let the relaxation begin.
Book Your 30-Hour Staycation Today
So, if you're craving a much-needed escape, take advantage of the 30-Hour best staycation in Dubai at Two Seasons Hotel and Apartments. Unwind, rejuvenate, and create lasting memories with your loved one.
From the early check-in and late check-out to the delicious breakfast, spa discounts, and dining perks, this staycation has everything you need to relax and recharge. Don't miss out on this incredible offer at one of the best hotels in Dubai, book your perfect getaway today and experience the ultimate bliss of a 30-hour staycation.