1.5 tons of used soap recycled at Two Seasons Hotel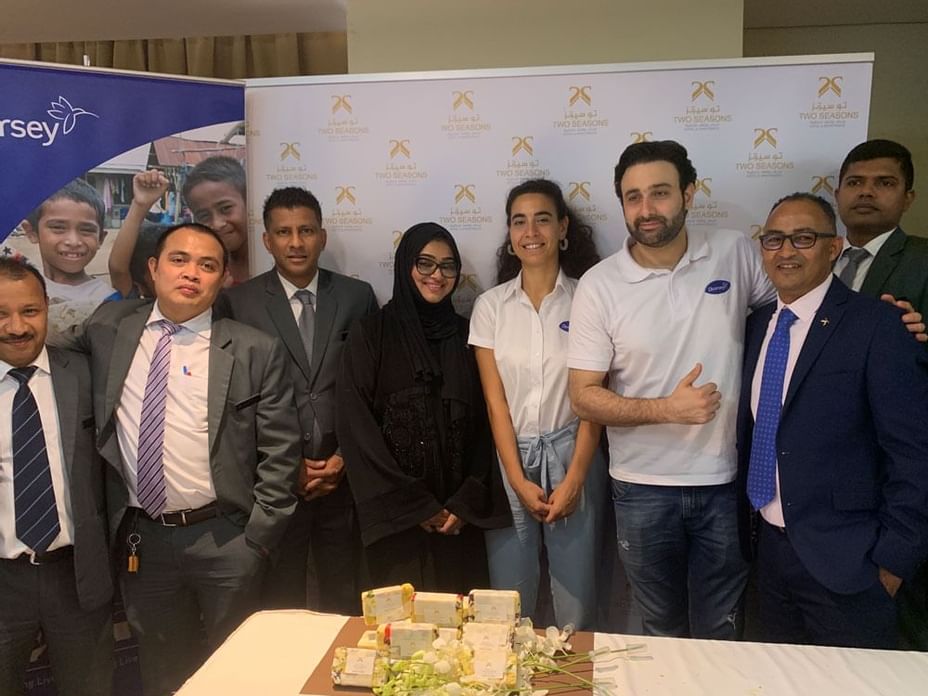 Soap for Hope initiative has been launched with Two Seasons Hotel from 2015 to date, 1.5 tons of used soap has been recycled into 200 thousand new bars and every year, about 30 thousand people in local communities in India, Philippines, and Africa benefit from this program.
In Two Seasons Hotel, using soap bars for 1010 rooms typically generates up to 8.0 metric tons of solid soap waste per year. With the Soap for Hope project, these unfinished soap bars will now be recycled for a good cause. The soap bars are reprocessed and donated to the international community as free health care.
"We're very proud to be a part of such an innovative program making a concrete impact on local communities in need ", said Freddy Farid, Managing Director of Two Seasons Hotel & Apartments Management Company FZ LLC. "It's a privilege for us to support such a powerful movement with such simple gestures, Soap For Hope also reflects a philosophy we try to practice year-round: The small steps each of us takes can make a big difference. This step is part of the hotels' long term commitment – Green Globe Program which focuses on more sustainable hotel operation and aims to be among the leading environment-friendly hotels in Dubai."
On 05th of August 2019, Two Seasons Hotel & Apartments will hold an event where Diversey representatives will conduct awareness classes for all hotel departments and also training classes for House Keeping employees to show them the preparation of the soap by using the innovative cold-press method.
Zero running water and energy needed to run the soap-making program.
The soaps are sanitized and processed via a cold compress method in order to repurpose them into new bars of soap. Sealed Air Diversey Care distributes these bars of hope to needy communities for their daily usage. Hand-washing with soap is among the most effective and inexpensive ways to prevent diarrheal and respiratory diseases in developing regions. Soap for Hope addresses waste reduction and hygiene enhancement at the same time, while also generating livelihoods for local communities.
The initiative of Two Seasons Hotel Dubai with Soap for Hope program focuses on 3 core objectives:
Saving lives - enabling hygiene through providing access to soap to communities who need soap but have no access

Providing livelihood to the local community through recycling and reprocessing soap

Helping hotels reduce waste by turning used soap into something useful again
According to Diversey, over 7 million children die each year from diseases that can be prevented with simple hand washing. Often these children live in communities who need soap but have no access to it. Every year, a typical 400-room hotel generates 3.5 tons of solid soap waste. That waste either goes to landfills or is shipped to a global recycling facility, costing hotels hefty fees.
Two seasons Hotel & Apartments decided to do something about it by joining the Soap for Hope program in partnership with Diversey, industry leader in providing sustainable solutions for cleaning and hygiene products in the hospitality sector.
Two Seasons Hotel & Apartments promotes green living and hospitality through installing practices to show all colleagues, customers, business partners and owners on how to protect and preserve the future environment. The hotel is engaged in CSR activities such as carton, paper, plastic, mental tins, glass, cans, used oil collection campaigns for the past 4 years.