Culinary Delights: Highlighting Signature Dishes at 2 Seasons Hotel and Apartments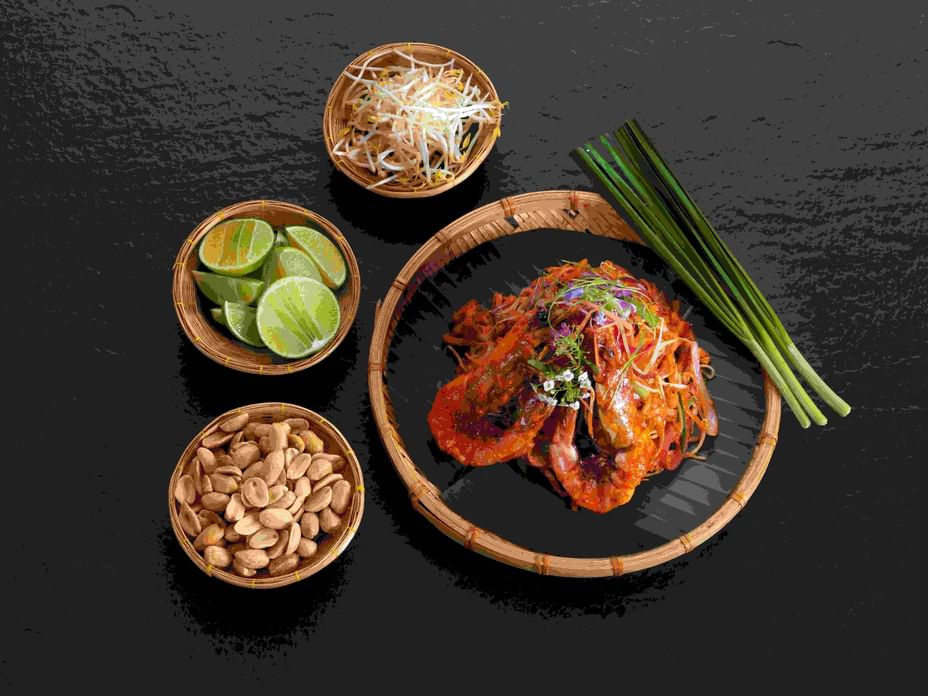 If you are a foodie then it's the perfect place to start your culinary adventure and savor something new and delightful, or simply indulge in your favorite dishes, which are made to perfection and authenticity.
If you come to Dubai, you need not travel far to experience world-class culinary excellence and opulent surroundings. You can find many fine dining restaurants in Dubai that will cater to your mood.
Exquisite Dining at the Best Asian Restaurant in Dubai
With a refined fusion of exotic culinary delights, intimate ambiance, and Asian-inspired teas and mocktails, House of Noodles is one of the best Asian restaurants in Dubai nestled within Two Seasons Hotel and Apartments.
Must-Try Dishes at the Pan Asian Restaurant in Dubai
To help you skip scrolling through our extensive menu and dive right in, here are some of our bestseller dishes you must try. We have put a spotlight on some of the best signature meals and beverages that await you at this modern Pan Asian restaurant.
Crispy Asian Aromatic Duck
This delicacy is served with pancakes, fresh cucumber, crisp leeks, and a luscious cherry hoisin sauce. What makes it the best for you is that you get three portions to choose from – whole, half, or quarter, ensuring that there's a perfect serving size for every appetite.
Thai Red Curry in Three Varieties
If you're a fan of Thai cuisine, you're in for a treat! The House of Noodles offers Red Thai Curry in three varieties. You are welcome to savor the rich and aromatic flavors of beef, long bean, eggplant, quail egg, and bamboo shoot; or opt for the chicken, prawn, or a vegetarian version.

Green Curry with Variants
This dish features tender beef, long beans, eggplant, quail egg, and bamboo shoots, all bathed in a fragrant and flavorful green curry sauce. It's a tasteful blend of spice and freshness that will leave you craving for more.
Seabass Bamboo Wrap
For seafood enthusiasts, the Seabass Bamboo Wrap is one of the must-try dishes of the restaurant. This dish is made with steamed sea bass marinated in Asian herbs, delicately wrapped in bamboo leaves, and served with a zesty lemon garlic dressing.
Jumbo Prawn Miso Sesame
Grilled to perfection, these jumbo prawns are marinated with a miso sesame blend and dressed with a yuzu chili dressing. It's a medley of bold and vibrant flavors that will leave your taste buds dancing.
Beverages to Complement Your Meal
Pair your meal with refreshing beverages from the House of Noodles. If you're a tea lover, these are some of the best options for you Sencha Sempai is a popular Japanese green tea.
Jasmin Ting Yuan, a fragrant tea infused with the aroma of fresh jasmine blossoms.
For someone who prefers something spicier: The spiced cider punch offers an amazing blend of apple juice, orange juice, cinnamon, ground allspice, red chili, and soda.
And if you're in the mood for something zesty and cool, don't miss the Mojito in different flavors.
Don't Forget to Savor Discounts and Complimentary Delights!
When you step into the House of Noodles, be sure to ask for our special discount card. This card entitles you to a generous 20% discount on your orders. The discount card remains valid for a span of 20 days from the date of your first use. This means you have ample time to explore our delectable menu and enjoy savings over multiple visits.
But that's just the beginning.
What makes this promotion truly enticing is that with each subsequent visit, your discount percentage increases.
Wait! There is more.
On your seventh visit, you will be treated to a complimentary dish.
Enjoy discounts and free treats at House of Noodles. We're excited to have you and make your dining experience unforgettable!
Raving Reviews
Don't just take our word for it – here are some reviews from delighted customers:
"Good food, relaxed vibe, and comfortable, laid-back atmosphere."
"Fresh and high-quality food for a reasonable price. Friendly and smiley staff will make your dining experience wonderful."
"We come to House of Noodles very frequently because it's always great food and friendly service. It's right by the metro station, so it's very convenient."
You don't have to go around looking for the best Thai restaurants in Dubai, House of Noodles in 2 Seasons Hotel and Apartments is a great place to try delicious Asian food and go on a taste adventure.
Whether you're a Thai curry enthusiast, a seafood lover, or simply seeking a memorable dining experience, we have something to satisfy every palate.
So, why wait? Book your table and visit today to revel in the magic of Asian flavors!