The Art of Hosting: Event and Conference Facilities at Two Seasons Hotel and Apartments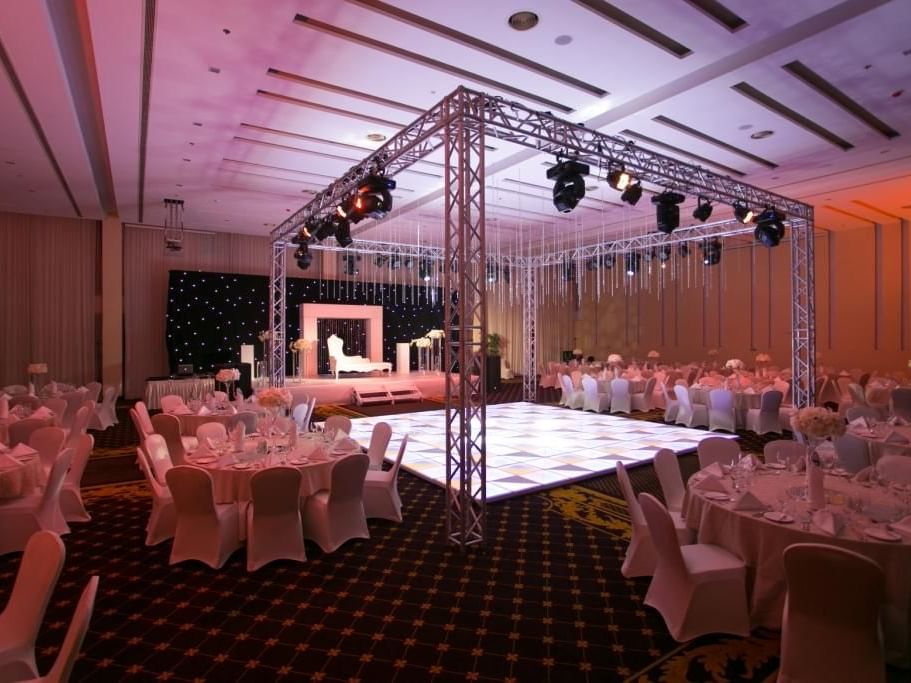 Whether you're hosting a small business meeting, a large conference, or a grand wedding, we are here to make your event a success. What sets us apart is:
Personalized service
Attention to the smallest details
Cutting-edge creative design and decorations
We bring these elements at every event or function hosted at Two Seasons Hotel and Apartments. So, while planning your corporate event might not be the most exciting thing, we promise to make it a memorable and successful experience for you and your attendees.
A Venue for Every Occasion
Who wouldn't appreciate having someone to take the burden of event planning off our shoulders? Well, that's precisely what we're here for. Each event we handle is as unique as we claim, and our team of event planners ensures it perfectly matches your vision. Our dedicated event planner will collaborate closely with you to tailor your event, ensuring it aligns seamlessly with your vision. You'll have a wide array of choices including themed coffee breaks refreshing pre-meeting breakfasts, delightful lunches, and even elegant plated banquets. Our diverse mouthwatering menu is sure to leave a lasting impression on your guests.
Choose from over 25 hotel meeting spaces, each designed to meet your specific needs.
These meeting spaces are spread across six different levels, including the 4th to 6th floors, the 8th floor, and the 40th and 41st floors.
With elevator access to all levels and direct access to the car park for levels P4 to P6, convenience is our priority.
Setting the Stage for Success
To make your event shine, we provide state-of-the-art audiovisual equipment, projectors, screens, microphones, and a public address system.
Our personalized meeting kits and podium speakers will enhance your presentations, making them memorable for your audience.
With reliable internet connections and a professional stage setup, we aim to deliver you a hassle-free experience
We understand that different events require different setups. We've got various seating options at our hotel meeting rooms to match what you need. Our hotel conference centers and events are made to help people be more creative, efficient, and focused. We carefully select unique items such as equipment, materials, furniture, designs, and colors to create the perfect ambiance, ensuring your guests have an ideal setting to achieve their objectives.
The Stunning Dalma Ballroom
If you're planning a massive event and space is starting to feel like a constraint, don't worry – we've got the perfect solution for you! Our magnificent Dalma Ballroom, located on the P4 level, at 2 Seasons is the ultimate answer to your space needs.
If you have a grand wedding with lots of attendees, a gala dinner that needs to feel luxurious, or huge conference that requires ample room. The Dalma Ballroom can assist you with ease. The Dalma Ballroom has even more tricks up its sleeve.
It comes with a pre-function area
A lovely terrace
Private entrance from outside
These features ensure that your event not only feels luxurious but is also super accessible to all your guests.
Tailoring Your Event to Perfection
At Two Seasons Hotel and Apartments, we understand that every event is unique. That's why we offer a range of banqueting choices to help you create the perfect setup for your social occasion. Whether you're planning a corporate meeting, a family celebration, or a formal banquet, our modern facilities and dedicated staff will ensure your event is a resounding success.
Outside Catering Services
If you prefer to host your event at a different location, our experienced catering staff is here to assist you. From casual barbecues and birthday parties to weddings, graduations, and fancy receptions for up to 500 guests, we have the expertise to make your event memorable. We offer full-service kitchens, live cooking stations, complete dining setups, AV equipment, and a professional culinary team capable of handling events of any size. Our catering services extend to educational institutions, private homes, and outdoor venues, ensuring that we can cater to your needs wherever you choose to celebrate.
In conclusion, when it comes to hosting events and conferences in Dubai, Two Seasons Hotel and Apartments is your ideal choice. Our extensive range of meeting spaces for rent, state-of-the-art equipment, and dedicated event planning team is ready to bring your vision to life.
Whether you're seeking a stunning ballroom or outside catering services, we have the expertise and facilities to make your event a resounding success.
Choose Two Seasons Hotel and Apartments for your next gathering and experience comfort, convenience, and excellence like never before.