Le Grand Café
Smooth great taste in lovely spot at any time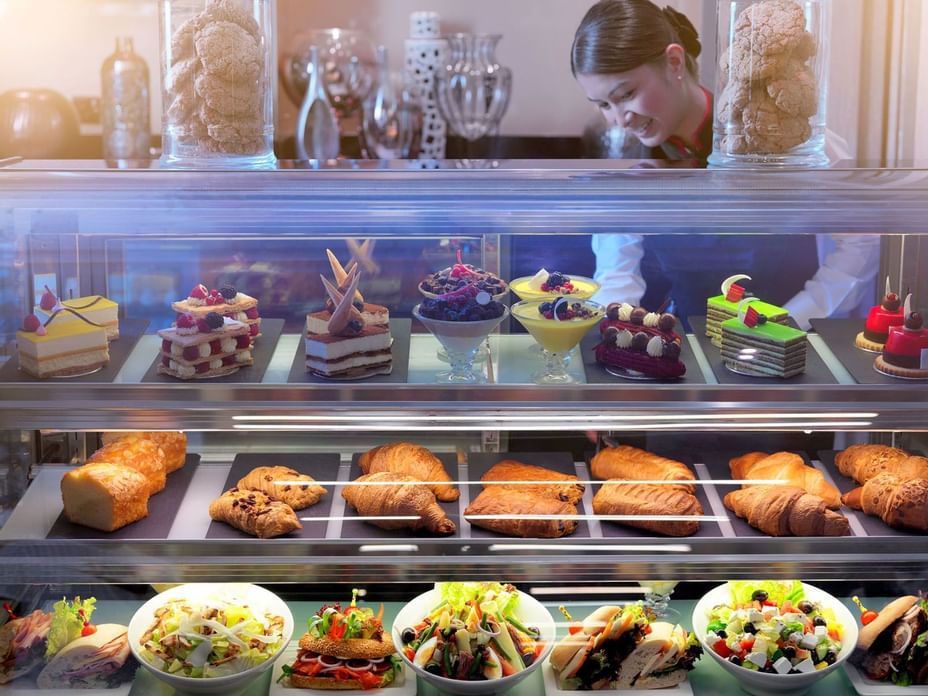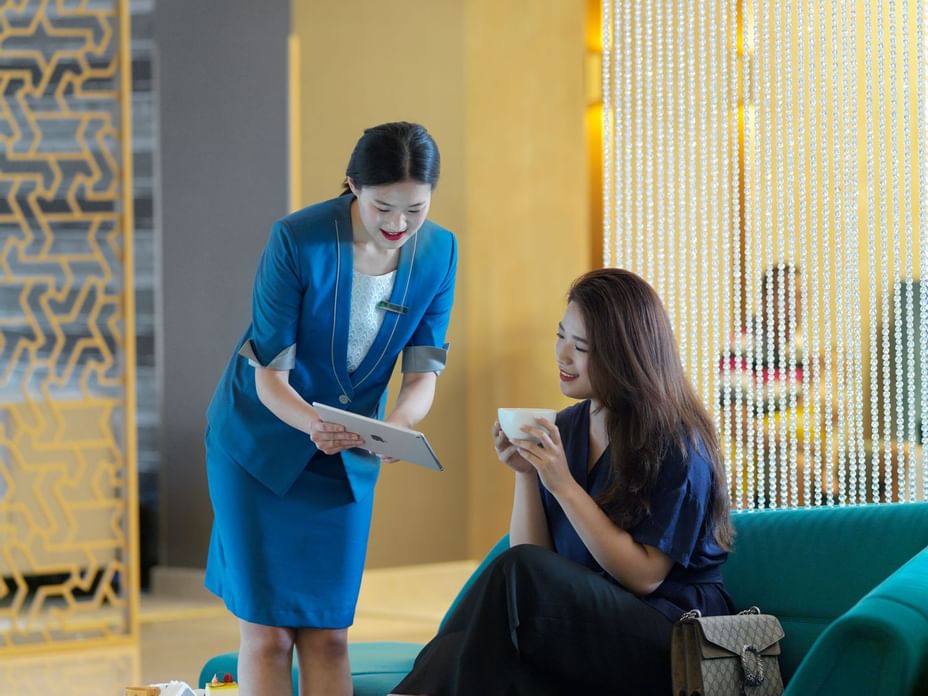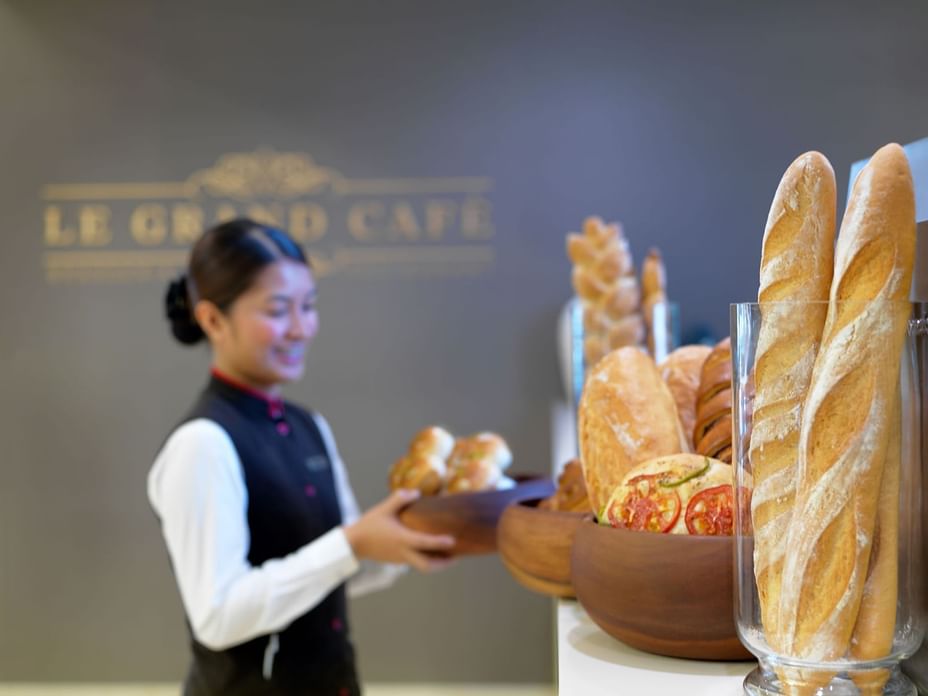 Lazy break or casual meet up in Le Grand Café is the great idea to enjoy any meal from wide menu or quick bites while well conversation. The tables are surrounded by stylish glass pendants and has been fenced to not distract attention.
Distance work? What can be better than having you are landing in comfortable chair with full access to the tasty menu from pizza to favorite salad? Check the menu out below. Beautiful calm atmosphere will tune you up on work process.
Located in the main lobby (ground floor) of the hotel, right next to the internet city metro station. This outlet has comfortable seating arrangements with making it ideal for informal meeting or catching up with friends over a cup of coffee and just baked home-made pastries. Le Grand Café offers a wide range of fresh pastries, snacks, healthy bites and wide selection of beverage for any taste.
For Starbucks lovers we serve their favourites.
Take a closer look at menu below.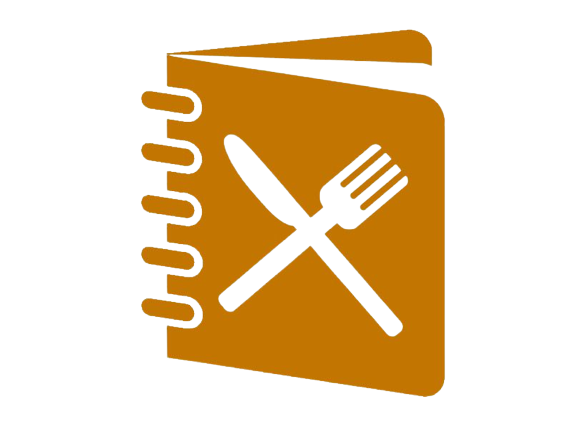 Le Grand Cafe or scan it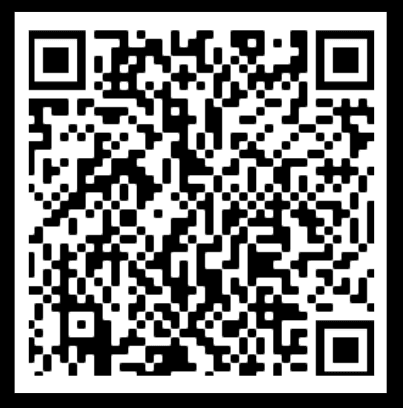 Dubai, Sheikh Zayed Road, Internet City, Ground Floor of 2 Seasons Hotel and Apartments