Your Flavoured Relief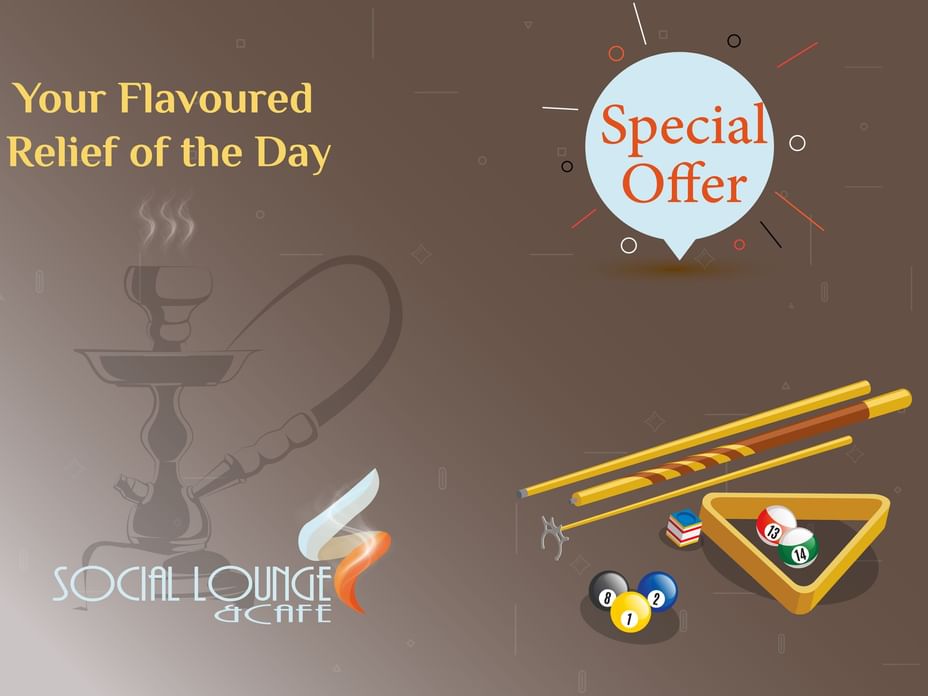 Social Lounge is perfect place to grab a lunch and shisha somewhere with a great atmosphere that creates an environment to enjoy truly relaxing yet atmosphere for friends.
Happy hours daily from 12 PM to 4 PM.
Lunch meal for one, includes soup, main course, drink at AED 40.
Enjoy favourite shisha pipe enduring break with lunch combo at AED 55 only.
We have a variety of selected shisha flavors as low as AED 30. Be aware - You will fall in Love with taste..
Evening time or afternoon chilling, we are the go-to destination for shisha, billiard play with friends, snacks and drinks in addition to sport channels.
For more information, please call + 971 43 81 8003