All You Can Eat Sushi
Sushi Deals in Dubai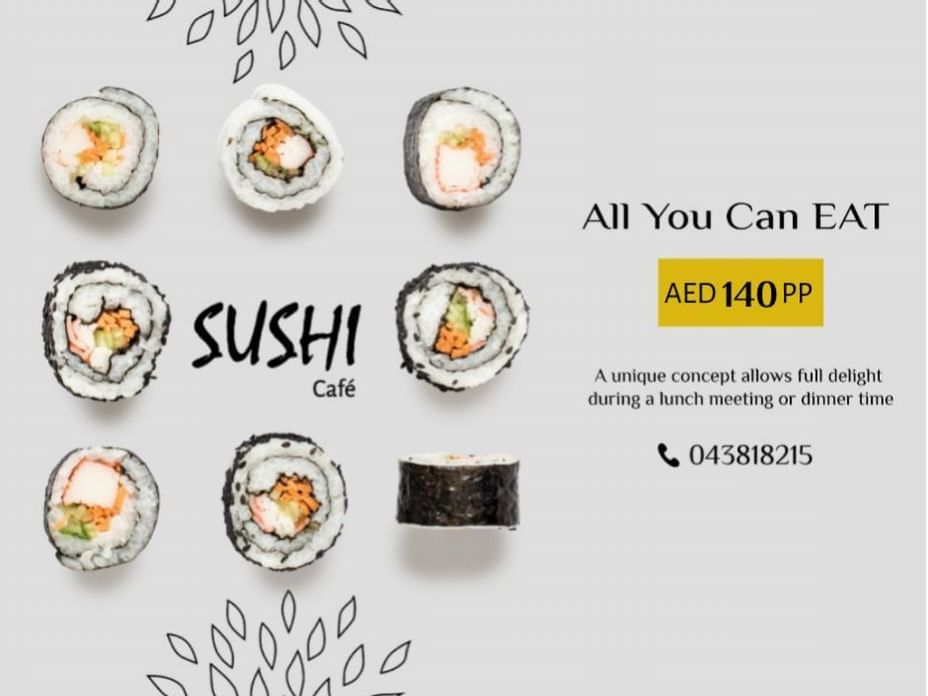 All you can Eat Sushi. What a grateful thing!
A unique concept allows you fully delight Japanese cuisine during a lunch meeting or dinner time in Sushi Café at 2 Seasons Hotel & Apartments on Sheikh Zayed Road in Dubai.
Savor the nice settling and let the assorted plates of cold, hot and always fresh sushi or sashimi fill your table leisurely.
Nigiri, Tempura, Sashimi, Rolls, Miso soups... Feast as much as you want at AED 140 per person.

Terms & Conditions:
Offer is valid daily from 13:00 – 23:00 hours
Offer is Valid at Sushi Café for dine in only
AED 140 net per person for food, water and soft drinks
No food sharing for the same offer
Kids are excluded from the offer
Offer is valid on the displayed food items only
Soup is included in the offer
No take away allowed
Hotel has rights to withdraw the offer at any time
For more information, please call +971 4 3818135
or contact email: legrand@2seasonshotels.com