Two Bedroom Apartment Sea View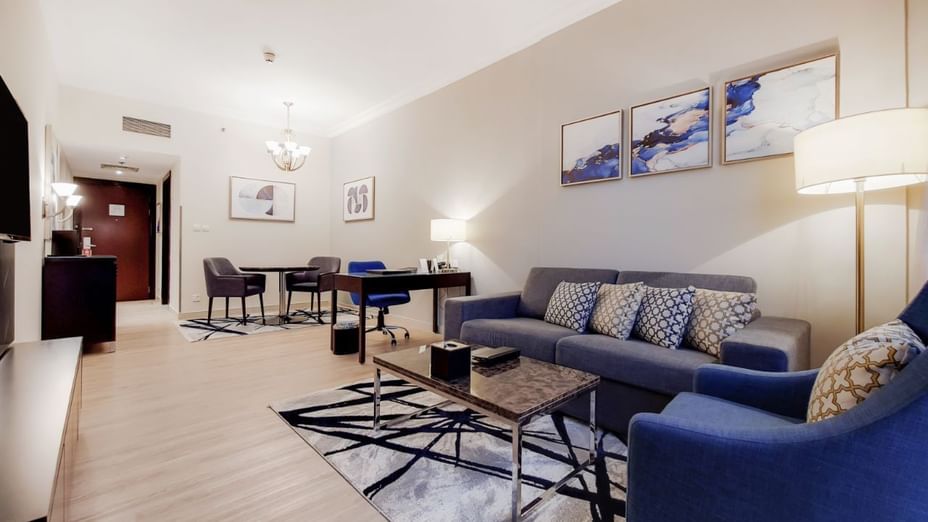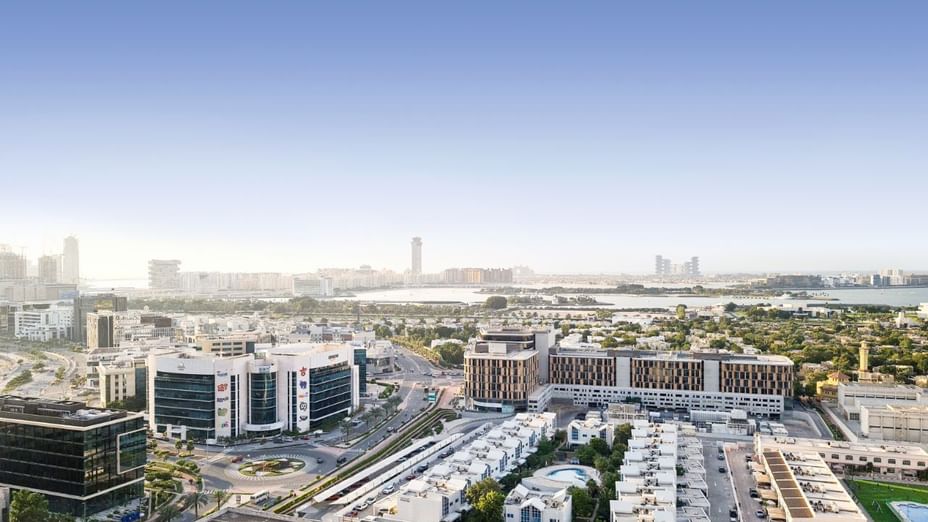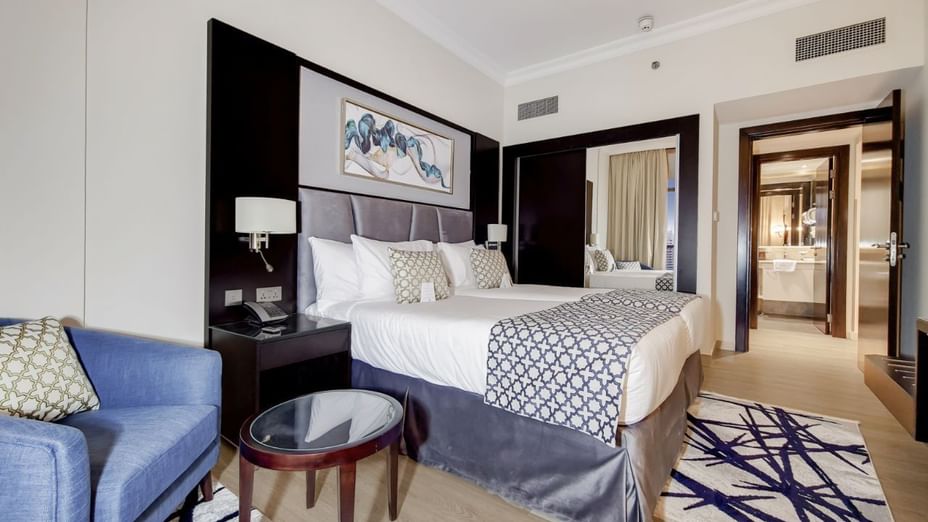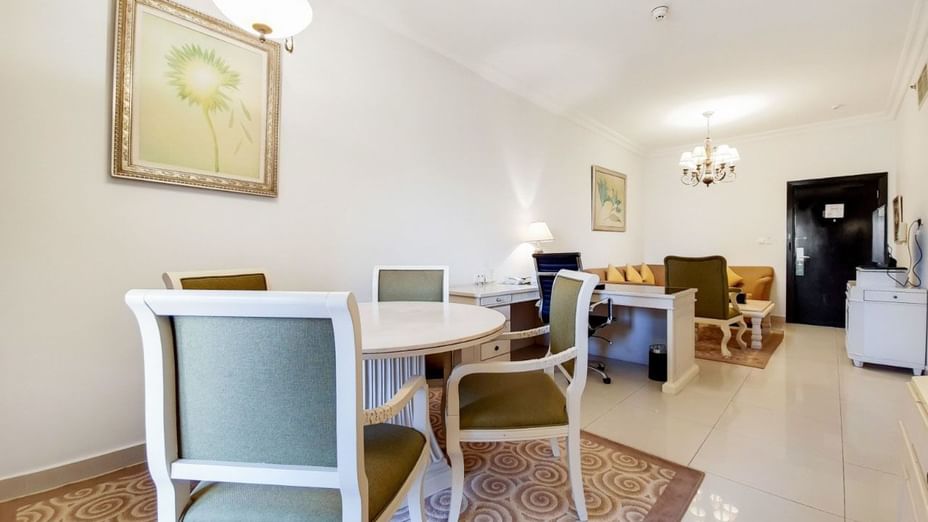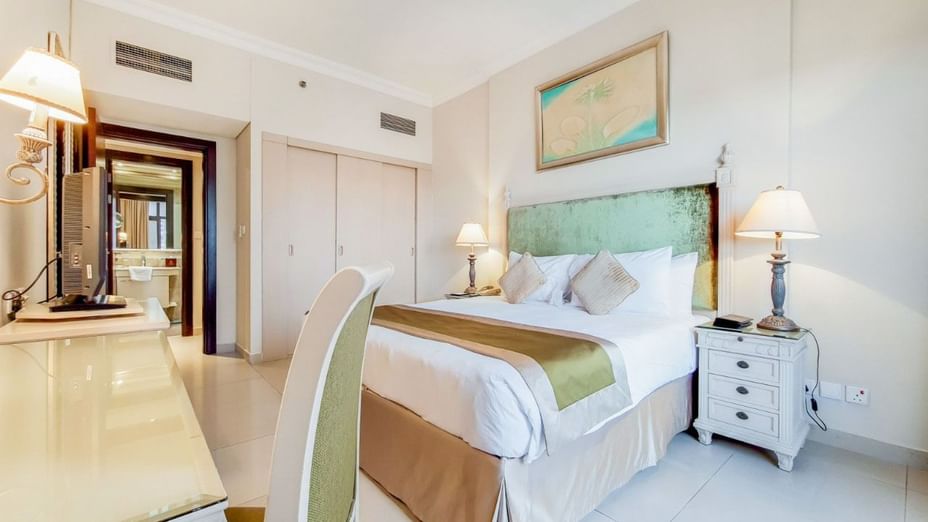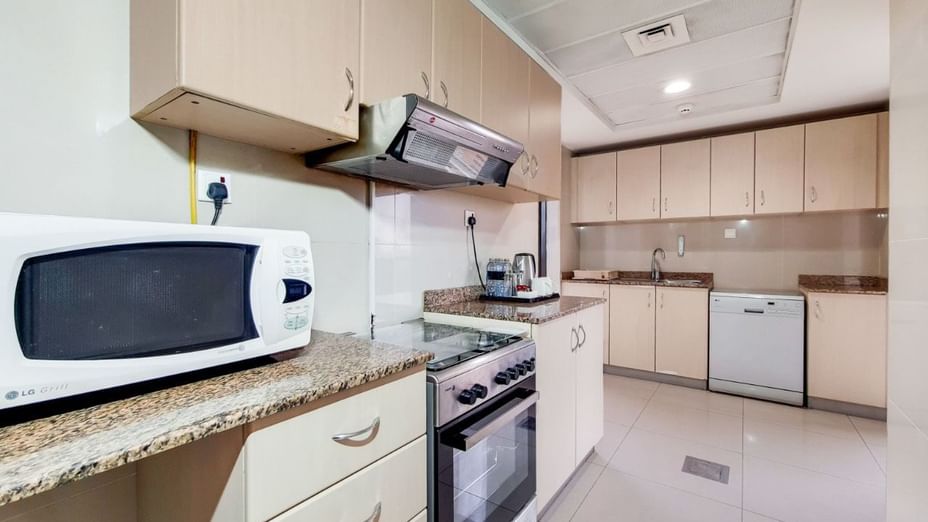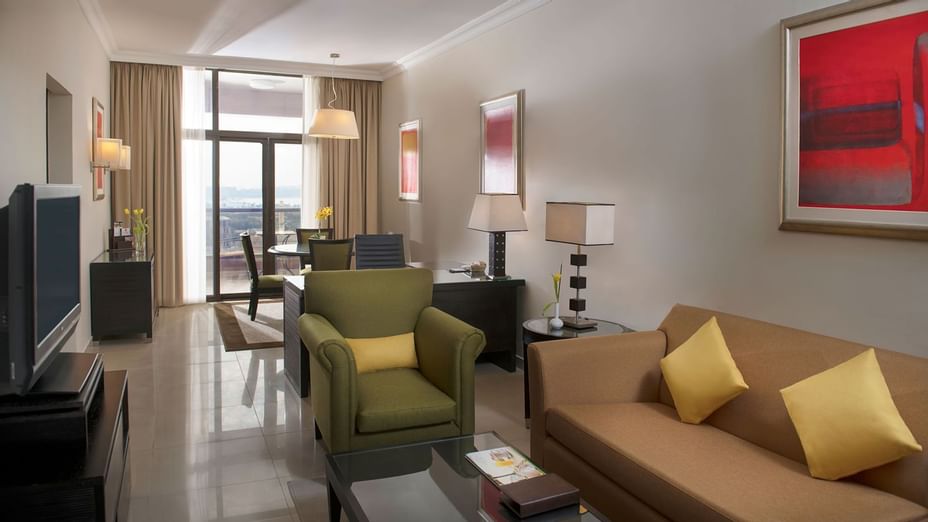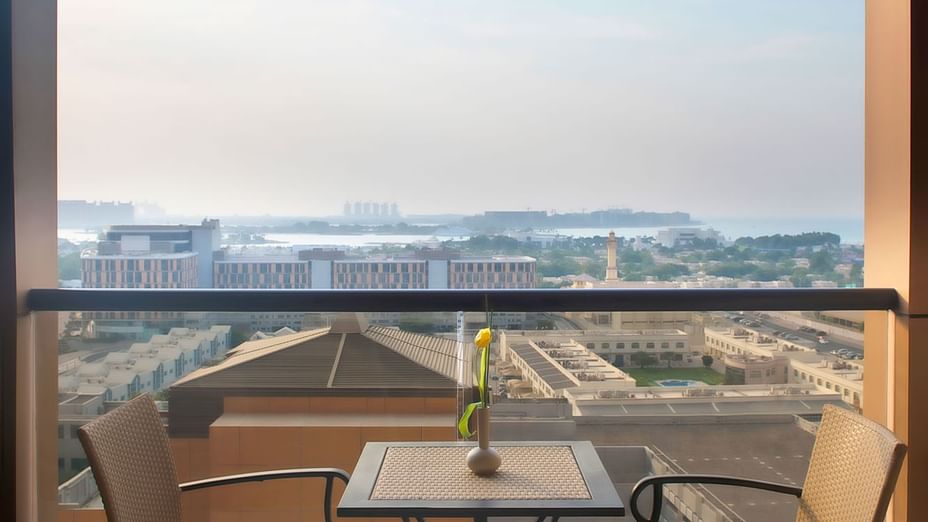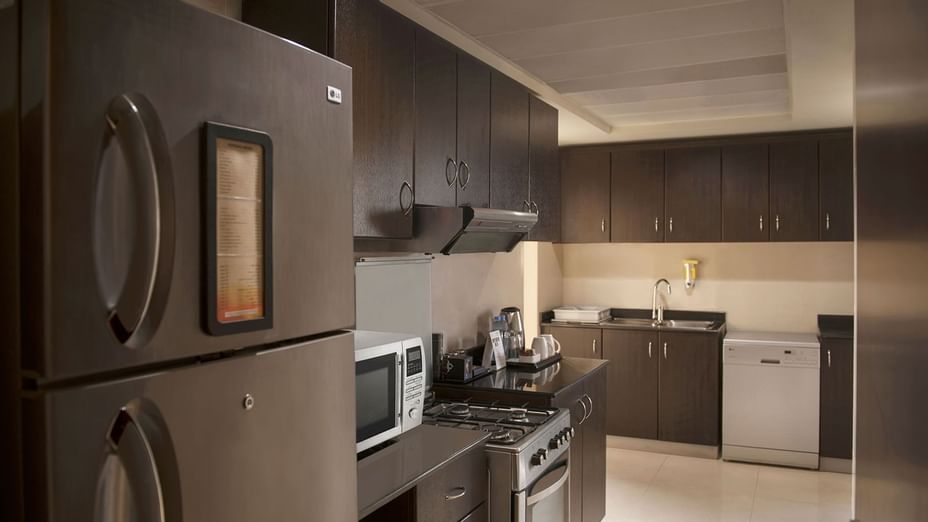 Offering spacious living and stunning views of the iconic Palm Island and seafront, our 102sqm Two Bedroom Sea View Apartment will be an ideal accommodation for a family coming on holidays or for a long stay in Dubai.
A very comfortable layout of the Two Bedroom Sea View Apartment is complemented by a private balcony with breathtaking Palm Island view. The interiors feature comfortable furniture and elegantly designed fixtures and appliances. The guests of our Two Bedroom Sea View Apartment will enjoy a spacious living room, 2 bedrooms, kitchen with a balcony, two full bathrooms and laundry room with washing machine, ironing board and iron. There is complimentary Wi-Fi provided during the stay.
A comfortable working and relaxation ambiance of living room is created with 4-seater sofa that can be converted to a sofa bed, an arm-chair and coffee table, 1 sofa side table with 1 table lamp, large office desk with a rolling desk chair and table lamp, dining table with 4 chairs, console table with 2 wall lamps, TV table with drawers and 37-inch flat screen TV.
The master bedroom features a balcony and ensuite bathroom and equipped with 1 king size bed, standing lamp, 2 bed tables with 2 lamps, an armchair and a dressing table with chair, 26-inch flat screen TV, chest of drawers, built-in wardrobes, wall mirror with 2 lamps and a full-length mirror. The wardrobe in the bedroom includes a safe box, slippers and a prayer mat.
The second bedroom has 2 twin beds, a dressing table with chair, 26-inch flat screen TV, wall and full-length mirror, chest of drawers, built-in wardrobes, 2 bed lamps and standing lamp.
Each of two bathrooms has a bathtub with shower, toilet with bidet and branded amenities. The master bedroom bathroom has a weighting scale, hair dryer, make up and wall mirror.
The kitchen in our Two Bedroom Sea View Apartment are dedicated to the long hotel stay guests and is well equipped with built-in cabinets, full-size fridge, dish-washing machine, microwave, kettle and a cooking range with utensils.
The laundry room in the apartment has a washing machine and storage shelf, storage shelf, iron and ironing board.
All pictures shown are for illustration purpose only. Actual booked apartments may vary due to wide range of stylization and refurbishing apartments.