The Best Hotel Deals on Sheikh Zayed Road, Dubai: Save Big on Your Stay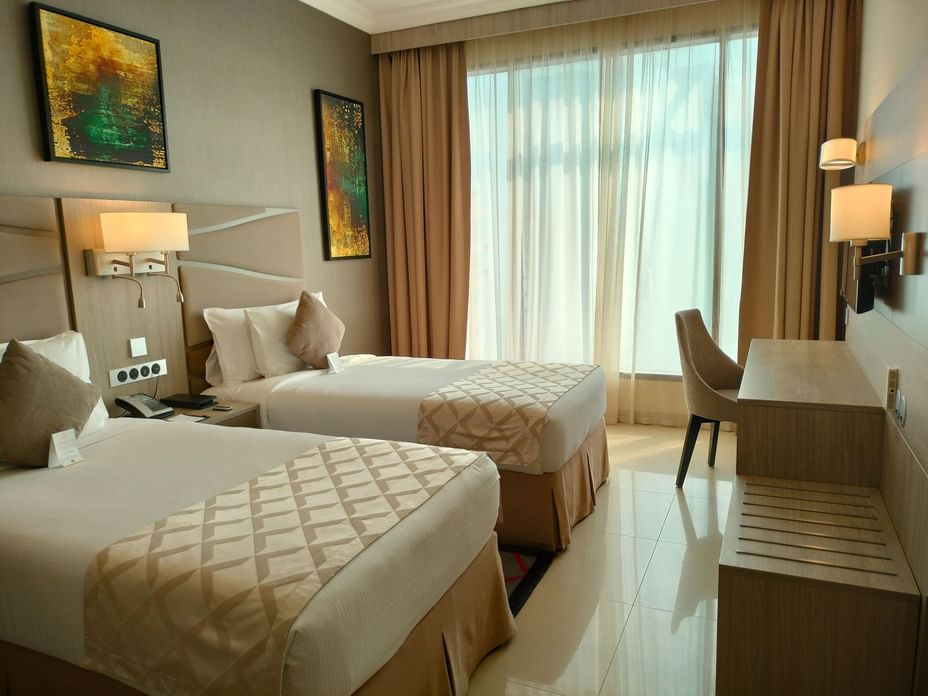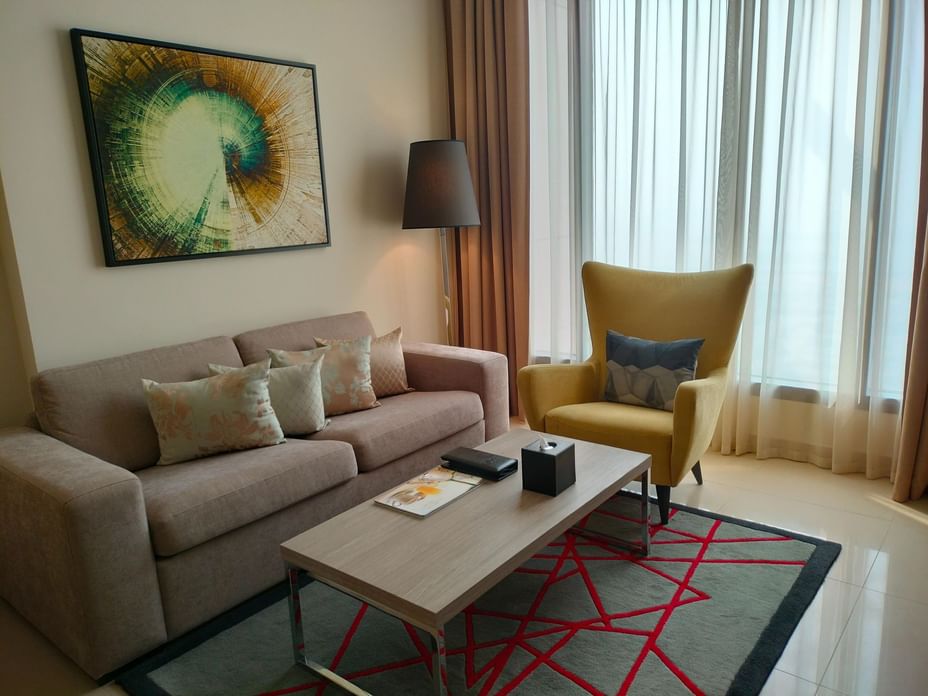 Everyone comes to the city with the anticipation of rush – to experience soaring above crystalline waters on a flyboard to free falling through the heavens while skydiving. These larger-than-life moments are of pure exhilaration. With so many luxury hotels in Dubai, finding the best one as per our requirements becomes a tedious task.
Best Hotel Apartments in Dubai for Your Stay
The Two Seasons Hotel and Apartments isn't just a place to lay your head; it's a sanctuary that weaves comfort, luxury, and serenity into a mesmerizing blend.
It is one of the best Sheikh Zayed Road Hotels, a thoroughfare that connects Dubai to Abu Dhabi, this hotel stands as a haven for an array of guests –
Families seeking quality time
Business travelers immersed in deals and deadlines
Holidaymakers craving an escape,
Those looking for a cozy extended stay.
Your Home Away from Home
We have more than 1000 suites and apartments, spread across 41 floors. We pride ourselves as one of the few suite-only hotels in Dubai with room service, ensuring that you experience the ultimate comfort of home while enjoying a relaxed setting. When you stay with us, you'll enter a world of classic style and modern comfort. Our serviced apartments in Dubai have a traditional but modern style that exudes subtle elegance and sophistication.
Our Luxury Suites and Apartments
Discover a range of hotel apartments in Sheikh Zayed Road that go beyond the ordinary. From cozy one-bedroom spaces to spacious two-bedroom havens, we have options that suit both families and solo travelers. No matter if you are on a business tour or a leisure trip, your time at the Two Seasons Hotel & Apartments will be nothing short of relaxing and comfortable.Make a choice that resonates with your heart – a mesmerizing city view or a serene sea panorama, each accompanied by your very own private balcony.Inside, find the comfort of large twin or king-size beds, a roomy living area, office amenities, and a convenient kitchen space. Whether you prefer deluxe, premium, or grand suites, we're here to cater to your unique needs.
Family Hotel Apartment for Rent in Dubai
Traveling with a family for a vacation? Who doesn't need more space for a bigger space then? We have exclusive 1 BHK and 2 BHK apartments. Our dedicated long-term stay apartments come with a cooking range and a laundry room, so you can truly settle in.Gaze out from your balcony to enjoy the beauty of the sea and the iconic Dubai skyline, or the breathtaking Palm Island. For those traveling in groups, some of our apartments can be connected to accommodate everyone. Long-term guests are welcomed with a separate reception for a smooth check-in process.
Exceptional Amenities for Your Memorable Stay
Our commitment to your experience doesn't end with a cozy room. Being one of the best hotels in Dubai, we provide you with top-class facilities that add a layer of luxury to your stay:
Gourmet Delights: A symphony of flavors awaits you, from elegant gourmet dining options to charming cafes and bars. You will find different authentic cuisines from all around the world.
Leisure Pleasures: We also cater to your active lifestyle with sports and leisure facilities. Start your morning with a dive in the swimming pool, a place where worries dissolve with each ripple.
Family Joys: It is super important to keep the kids engaged during the trips. Our family-friendly amenities ensure that everyone in the clan has an unforgettable stay. Our Kids Club is a hub of joy for young minds.
Sunday Brunches: Relish yourself in the flavors of special Sunday brunches that add an extra touch of magic to your stay.
Check in Today at the Best Sea View Hotel Dubai
Now have a glimpse of the experience at the sea view hotel in Dubai. From the cozy and comfortable rooms to the incredible dining restaurants, we have got everything under one roof.
Book your stay with the best hotel apartments in Sheikh Zayed Road and save big on a journey that's bound to be etched in your heart for years to come.
Dubai's allure awaits, and we're here to make every moment count.