Celebrating Excellence: Two Seasons Hotel and Apartments Shines at the Arabia CSR Awards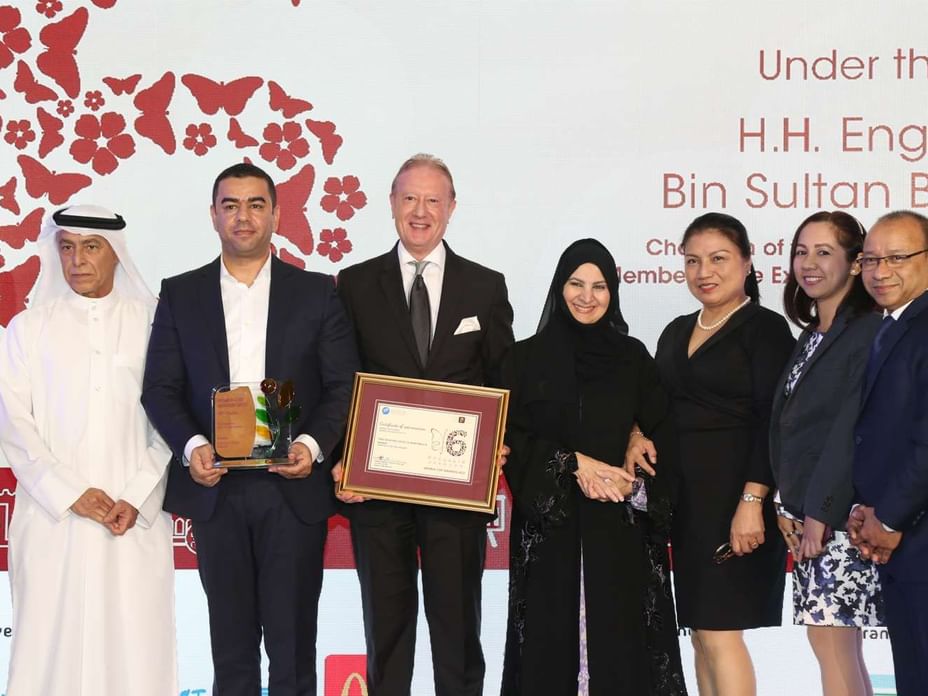 We will take you through the inspiring journey of Two Seasons as it stands tall among the champions of ethical business practices and sustainability. Two Seasons Hotel and Apartments emerged victorious at the prestigious 16th Arabia CSR Awards held on October 2 at Anantara Downtown Dubai. On a momentous occasion, the hotel clinched the coveted hospitality category winner title at the Arabia CSR Awards, reaffirming its commitment to Corporate Social Responsibility (CSR) and Sustainability.
A Beacon of CSR and Sustainability
The Arabia CSR Awards stand as the pinnacle of recognition for CSR and Sustainability endeavors in the Arab region. With a fifteen-year history, the awards have inspired many companies in a wide range of industries, greatly influencing the sustainable growth of the area. The UN Environment Programme, the League of Arab States, and other international and regional organizations have all expressed confidence in the platform due to its unmatched credibility.
Two Seasons Hotel and Apartment's Journey Towards Sustainability
Sustainable tourism ideas have been ingrained in Two Seasons Hotel Management LLC since its founding in 2010. The company's key principles—teamwork, recognition, integrity, people focus, innovation, and continual growth—are at the center of the ethos, which emphasizes conducting business in accordance with these ideals. Sustainability is more than just an idea at Two Seasons; it's a goal. The carefully designed Sustainable Management Plan benefits coworkers, clients, business partners, owners, stakeholders, and the environment overall, in addition to guaranteeing the hotel's long-term financial success.
What Sustainability Means to Us
For Two Seasons Hotel and Apartments, sustainability is more than a buzzword; it's a way of life. The hotel aims to integrate all concerns into its business strategy, fostering resilience and proactivity in the face of future challenges and opportunities. Sustainability, in Two Seasons' context, translates into actions. It's about recognizing the interconnectedness of all elements within the business sphere and creating an ecosystem where each component thrives sustainably.
Global Standards, Local Impact
At the core of the Arabia CSR Awards is the fusion of international benchmarks and local context. Companies, regardless of their global reach, are required to showcase results achieved in the Arab Region.
Sustainability reports must mirror localized efforts, focusing on pertinent Environmental, Social, and Governance (ESG) issues on the ground. This holistic approach ensures that CSR and Sustainability initiatives in the UAE are not just global aspirations but locally rooted actions, driving tangible change in the community. In winning the Hospitality category at the Arabia CSR Awards, Two Seasons Hotel, and Apartments has set a benchmark for excellence, demonstrating that a commitment to CSR and Sustainability isn't merely a responsibility but a beacon guiding businesses towards a better, more sustainable future.
As they continue their journey, Two Seasons Hotel's achievement stands as a testament to the transformative power of conscious business practices, inspiring others to follow suit and make a difference in the world, one sustainable step at a time.