Contact Us
Get in touch with Two Seasons Hotel & Apartments
We've been taking care of guests in our family-friendly hotels and apartments in the Middle East for several years.
If you're looking for a hotel in Dubai, near the shopping malls, entertainment of the city and Jumeirah beach please don't hesitate to contact us.
We look forward to making your stay unforgettable!
Two Seasons Hotel & Apartments
My Subtitle
P.O. Box: 502222 | Dubai Media City
Sheikh Zayed Road | Dubai | UAE
Two Seasons Hotel & Apartments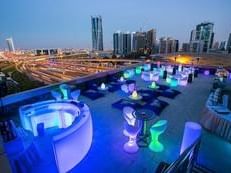 Combining upscale modern design with an understated sense of decadence, a pure gem in the centre of bustling Dubai.