How can I make the best of Ramadan 2022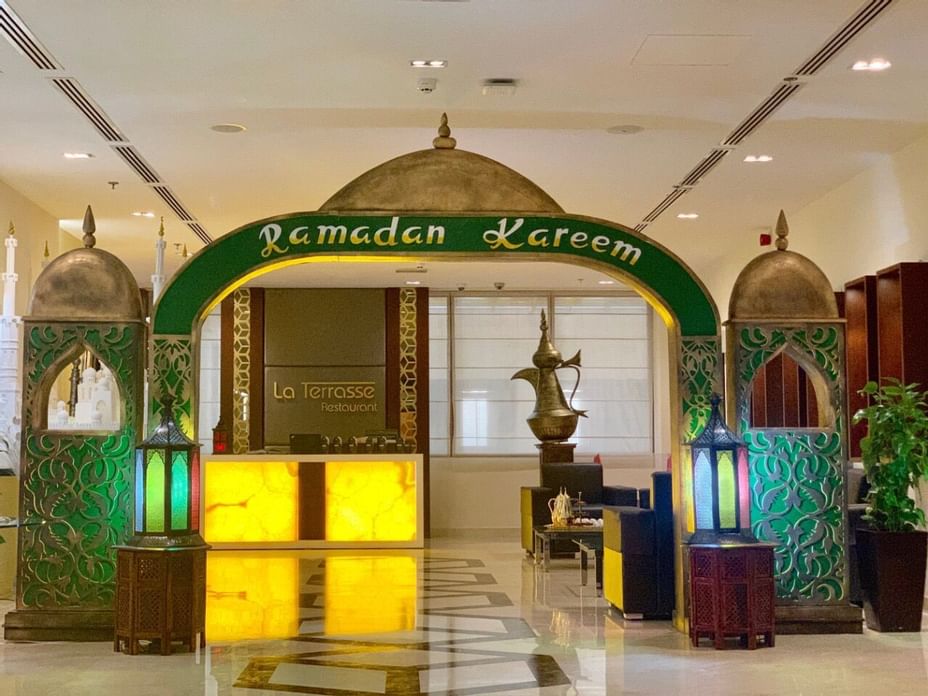 Ramadan is holy month of fasting for Muslims. In 2022 year it falls from 2 of April - Saturday to 1 May – Sunday. Dates can be moved, since it depends on the appearance of the lunar and may vary in different countries.
Click away and share this article with friends and family.
About Ramadan
The action of fasting is implied to enhance the need to be thankful and to bring to mind of the less fortunate. In Islamic religion people believe that God gives forgiveness the past sins of those who observe the holy month with fasting, prayer, and good purpose.
Nevertheless, Ramadan time is time of self-control with abstinence between dawn and sunset. Dining, drinking (including water) sexual activity, and any form of profligate practice, even bad thoughts are not allowed and considered sinful. Bad words or bad deeds or intentions are ruinous for religious men, especially during holy month - Ramadan. Daily fast at sunset ends up with main meal after prayer, known as iftar. People like to get together in their homes or mosques to dine with friends and extended family. One of the best Dubai's iftar venue – La Terrasse restaurant. You can find more about the offer here.
Eid al-Fitr marks end of Ramadan and called as the "Feast of Fast-Breaking". It is one of major and religious holidays in Muslims calendar. People like to share and delight blessings. Special baked pastries, exchanged gifts, meeting families and praying in mosques accompany this festival.
Goal for every Muslim is to take maximum from their Ramadan by giving and sharing. Keep reading if you want to make the holy month the best ever.
Make this Ramadan memorable
The first and best tip we would like to share for fast with ease by keeping yourself occupied. It holds your mind off things and makes the time run by quickly likewise. Before you realize it, fasting will be just a few hours away. While work can be tiring, it does keep your mind occupied and the more the mind is not thinking about food, the best of it is;
To pass through the first day of fasting is definitely the hardest. At later days after, the body adjusts. The human body easily respond and adapt to changing to stress. As such, the challenge of fasting becomes a lot more manageable over the coming days. Successfully completing the very first fast is a big morale enhancer on a psychological level.
Eat snacks after breaking your fast and leading up to sukhoor will let your feel full and won't make you feel hungry quickly. Certainly, taking long breaks between meals will make you famished and there is chance that you quickly give up. Don't keep stomach empty, or the cravings will kick in during the fast.
During Ramadan time the body has risk of dehydration, especially if it falls during summer time. Outside of fasting hours maximize your body protection, drink plenty of water in frequent sips. Pure water hydrates better than juices and different drinkables. Caffeinated products may have diuretic effect that can because of dehydration. Try to avoid staying under the sun or in warm temperatures, since it will lead you to bigger loss of liquid through sweating. Choose lighter type of physical activity like cycling during cooler time of a day. Also one of easy and important way to keep you cool avoid excess sweating is washing face, neck throughout the day.
Make best of this Ramadan, and as you can see, there are plenty of options available to fast and stay healthy and nourished. The holy month is an opportunity for us to address any unhealthy habits and behavior for an entire day can be a stepping stone towards resetting yourself.
Ramadan Kareem and happy fasting for anyone and everywhere!